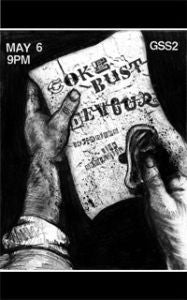 Sic Sensation / Stripmines / Devour / Coke Bust – Live In Raleigh, NC 5-6-2010 - Used 2010
This is a used cassette from 2010. Number 173 out of 400. 
Containing four entire sets from Sic Sensation, Stripmines, Devour and Coke Bust from their live show at Kent House in Raleigh, North Carolina.
Tracklist
A1 Sic Sensation– Live Set 12:46
A2 Stripmines– Live Set 20:11
B1 Devour– Live Set 21:08
B2 Coke Bust– Live Set 18:3