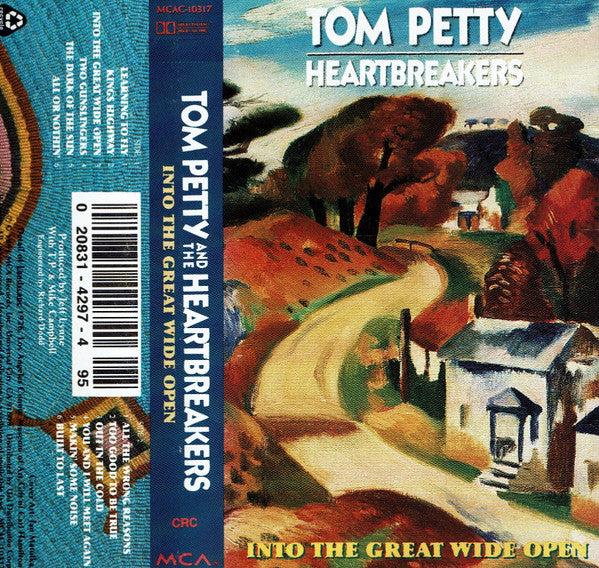 Tom Petty And The Heartbreakers - Into The Great Wide Open - Used 1991
This is a used cassette from 1991. NM Media, VG+ Cover. J Card in great shape.
Into the Great Wide Open is the eighth studio album by Tom Petty and the Heartbreakers, released in July 1991 on MCA Records.
Tracklist
A1 Learning To Fly
A2 Kings Highway 
A3 Into The Great Wide Open 
A4 Two Gunslingers
A5 The Dark Of The Sun
A6 All Or Nothin'
B1 All The Wrong Reasons
B2 Too Good To Be True
B3 Out In The Cold 
B4 You And I Will Meet Again 
B5 Makin' Some Noise 
B6 Built To Last