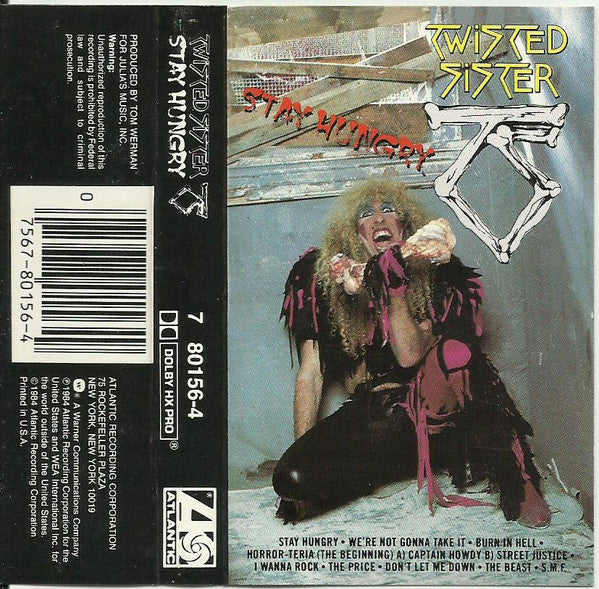 Twisted Sister - Stay Hungry - Used 1984
Stay Hungry is the third studio album by American heavy metal band Twisted Sister. Released on May 10, 1984. This is a used cassette in VG+/VG+ condition.
Tracklist:
A1 Stay Hungry
A2 We're Not Gonna Take It
A3 Burn In Hell
A4 Horror-Teria (The Beginning) A) Captain Howdy B) Street Justice
B1 I Wanna Rock
B2 The Price
B3 Don't Let Me Down
B4 The Beast
B5 S.M.F.